Simplify Your HR Processes with Digital Employee Management
Webinar Resource Download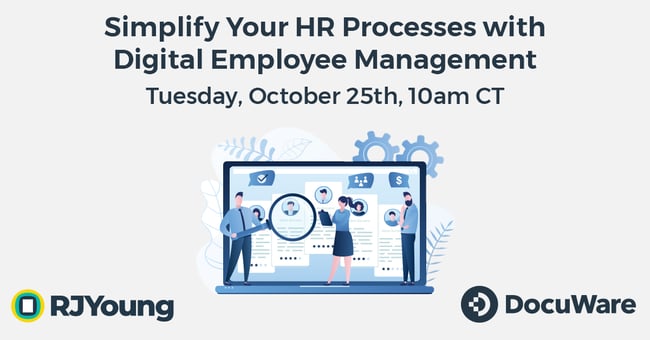 Your needs are clear: eliminate paper and disorganized shared drives. Get rid of long email chains and constant status inquiries. Move records into a secure environment to protect employees and your organization.
DocuWare for Employee Management digitizes, centralizes, and organizes employees' HR documents within a secure, searchable repository. Within the DocuWare solution, HR teams can use ready-to-go digital workflows and web forms for applicant tracking, hiring, onboarding, performance reviews, and time-off request management.
Unlock a new level of HR productivity:
Centralize employee files: Organize and store all employee records in a multi-tiered folder structure that differentiates access rights among HR, managers, and employees

Streamline recruitment: Create job postings, receive and automatically index resumes based on pre-defined skill sets, and use workflows to route applicants for review, schedule interviews and gather applicant feedback. Set up automatic email notifications to candidates.

Eliminate redundant information capture: Leverage web forms to capture all required employee data upfront, one time

Coordinate and automate onboarding: Create a checklist of required tasks, including acknowledgment of employment, confidentiality agreements, employee handbooks, and initial training plans. Send automatic email notifications to appropriate individuals within your organization.

Organize performance reviews: Customize performance appraisal templates and set dates for automated reviews, while capturing and storing all the information.
Complete this form to download our webinar
Our Features
Why Choose Us?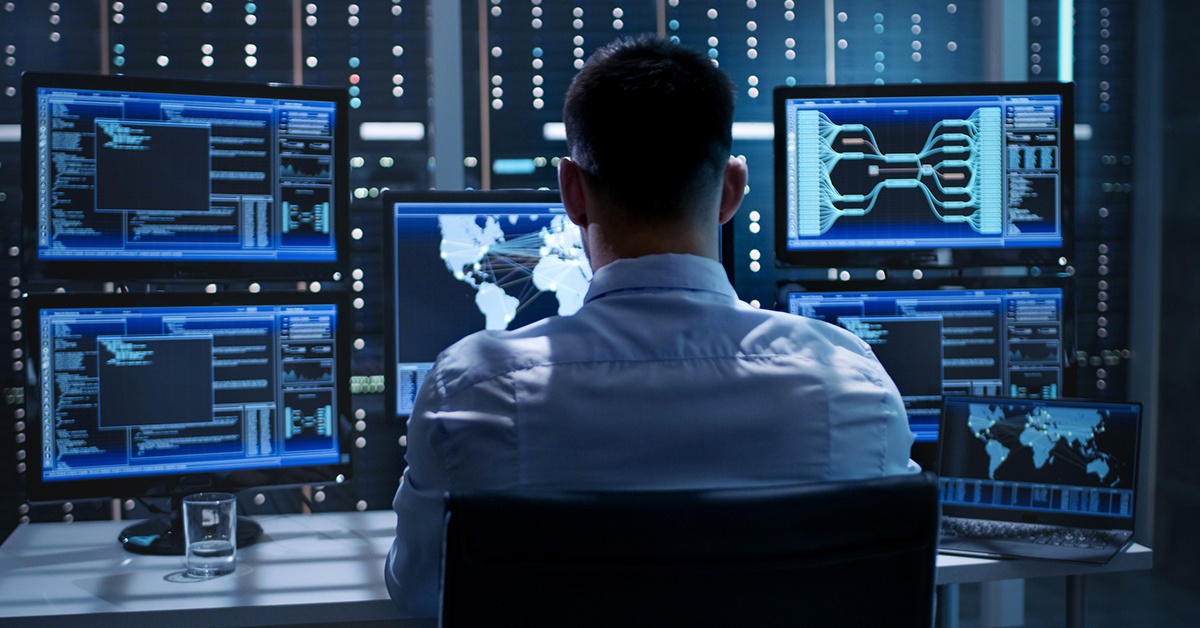 Custom Services
We want to be there to continue providing the best technology and services that makes businesses faster, and more effective. All to improve efficiency and outcomes.

Technology Experts
From managed IT services to digital printing and smart security cameras, we have the technology businesses need to adapt and thrive in the ever-evolving business climate.
Services
Examples of Our Other Solutions
"I've loved working with RJ Young. In a lot of ways our missions match. RJ Young was more than just a vendor. They were a partner. They were on our team. They were here to make sure Darlington was getting the best thing that it needed." Stefan Eady, Darlington School
"RJ Young showed us we would save money and time. They answered all our questions and made it easy to make the change." Sharon Smith, Mitch Smith Chevrolet